It would be easier to calculate logarithmic functions, solve Rubik's cube in less than a minute or choose girlfriend over a Champions League game. Really, it's as difficult as nuclear science to take on your football socks in such a way they feel comfortable and nothing interrupts you from perfect concentration. You've probably noticed that different world players wear them in different ways. For that reason, we're handing you these TOP tips on how to wear your football socks to maximize your performance and score goals as the brightest star.
1. Over the knees
This was the hit of last years, but it seems to be fading away once again which might be due to reduced knee mobility. This type of wearing the socks is quite interesting though, as it eliminates the risk of socks falling down thanks to using the full length they offer. At the same time, you don't have to worry about any rolling or layering and on top of it, you'll get an elegant look. You might really appreciate this method, especially in the cold months with freezing temperatures.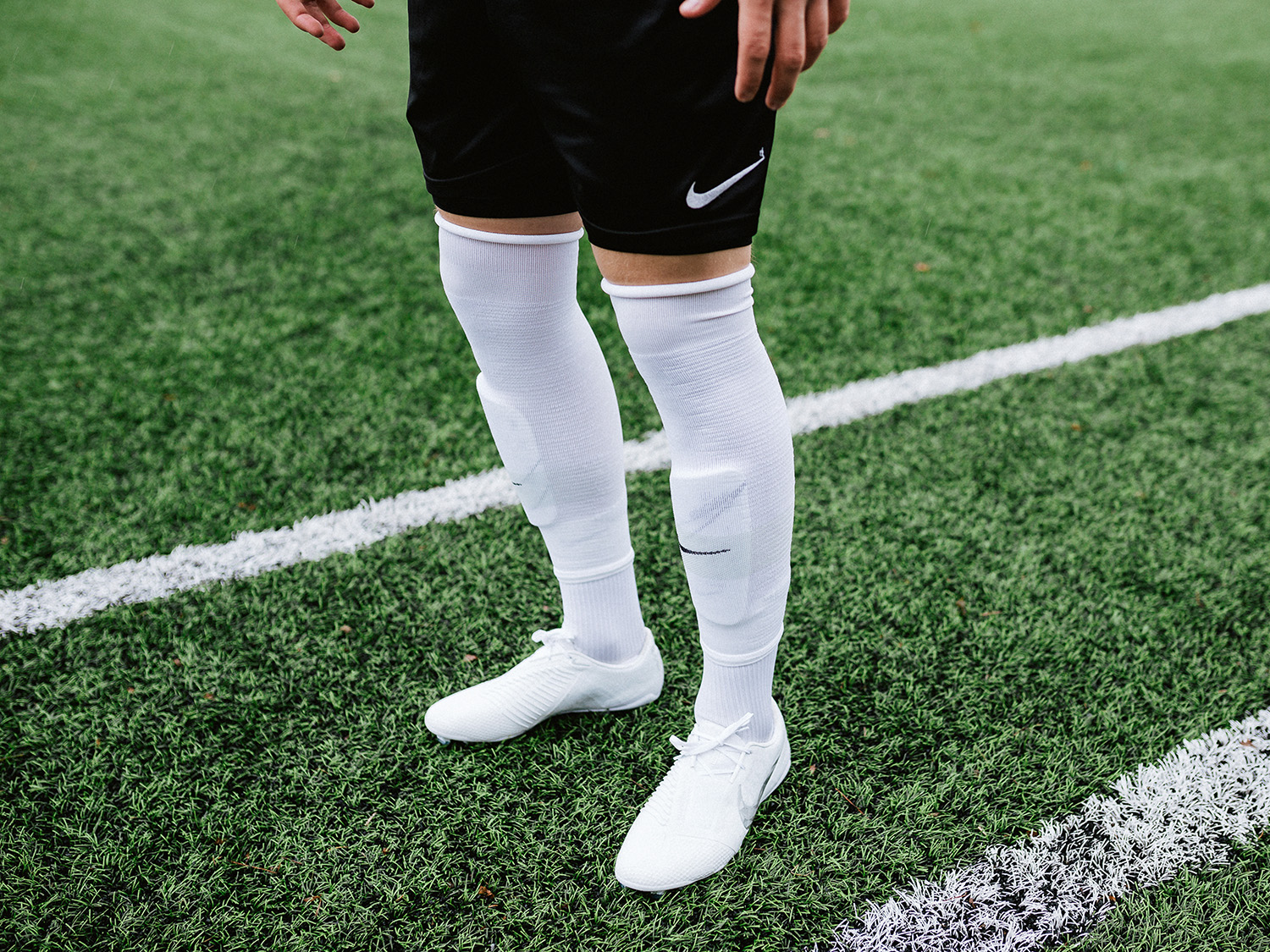 2. Below the knees
The simplest and most common way of wearing football socks is when you simply fold them just under your knees. It's used by players for maximal knee flexibility which is essential for top performers. Additionally, tapes can be used to fix the shins and socks, so they remain in place for the whole game.
3. Dybala trick
It's impossible to overlook this extravagant method. It's been mostly Paulo Dybala who popularized it recently, but there's also a long list of other players who are choosing to go short with their socks. You can even keep your shin guards keeping out a bit. It definitely looks stylish and lets your shredded muscles show off. But what's the point? It's mainly the freedom for your calve muscles, which need to tighten and stretch a lot during football and are often oppressed with really tight football socks. Many players would also prefer no socks over any socks, so there's no surprise they wear them as low as possible.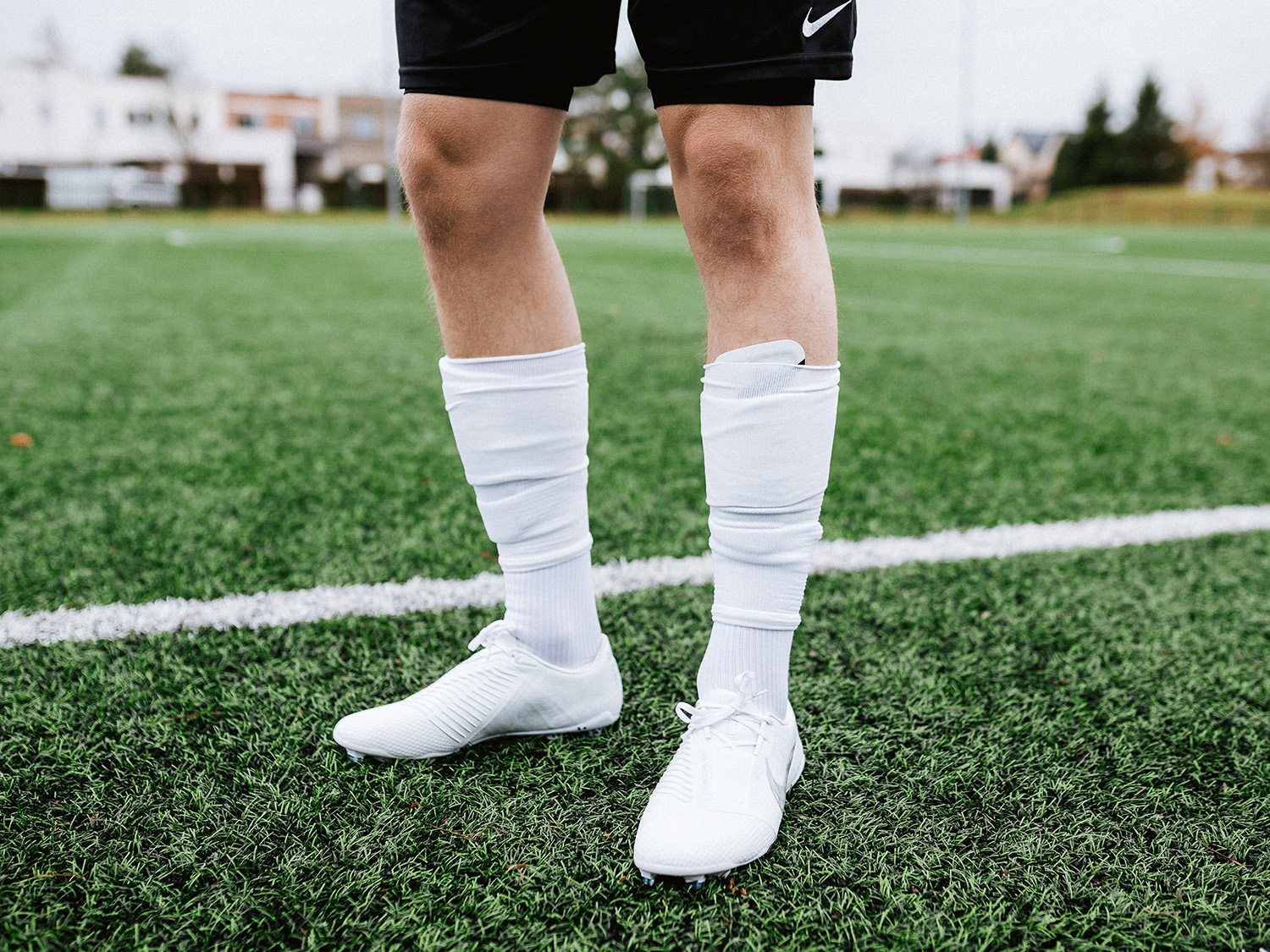 4. Socks and sleeves
The most thoughtful of all methods probably. Combination of short socks and cut off football socks that are connected with a tape has become increasingly popular in recent years. It's mostly used because match socks often are often slippery and players tend to lose stability in them. For this reason, Trusox socks have been designed. Also, you don't really need to cut off your football socks anymore, since special sleeves can now be used to save you from extra manual work with scissors. This method can be combined with any of the tips mentioned earlier, just create your own style, one that suits you most.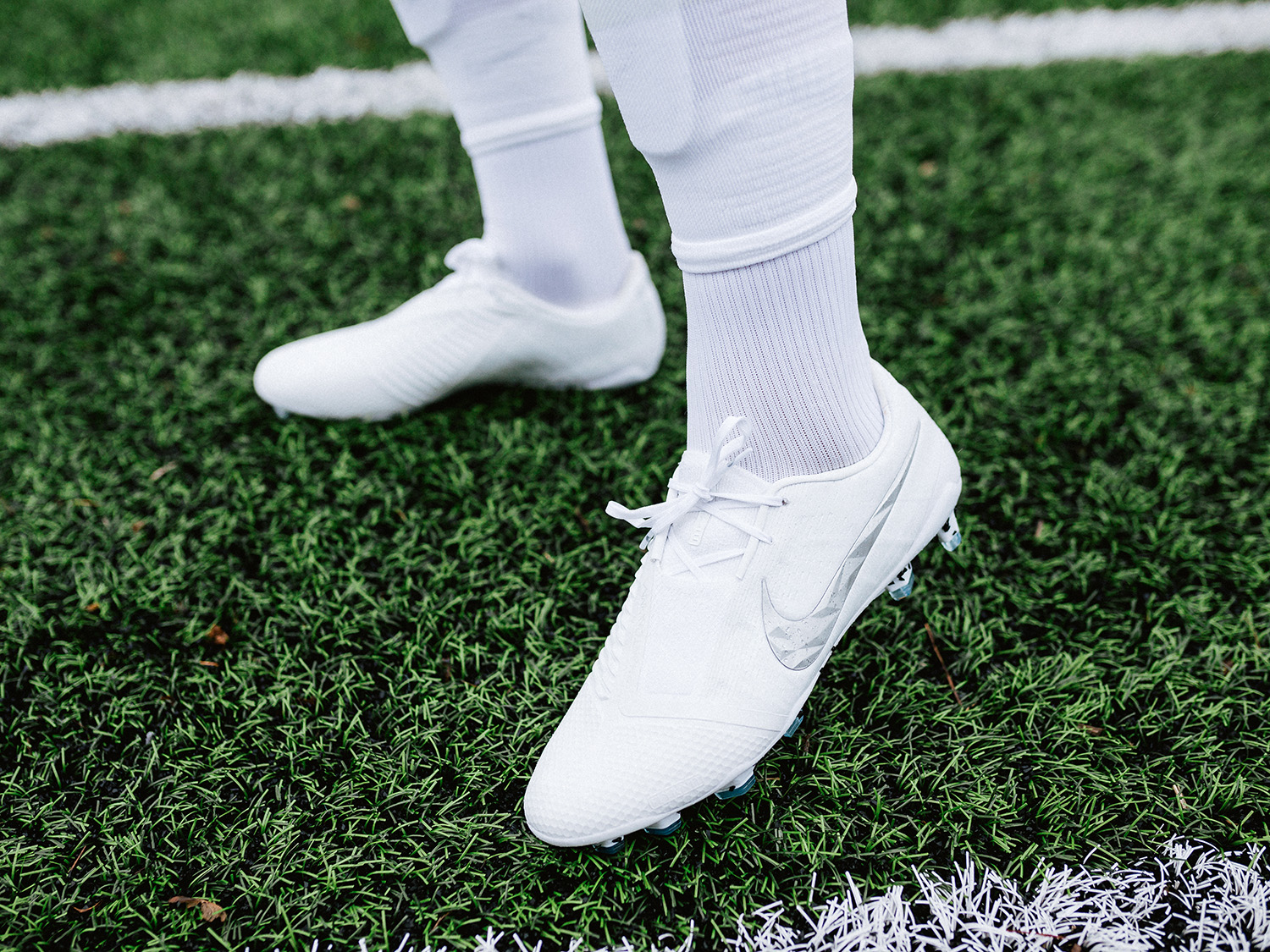 And how do you wear your football socks? Get inspire and choose your style at Top4Football.